How to Move home?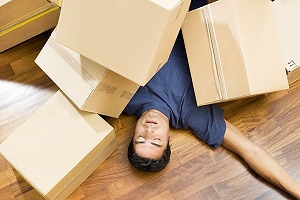 We will all move home at some stage or another. Moving home is one of those things most of us will to at least once in a lifetime. Some people assume that moving home is going to be a stressful time, filled with time in limbo while all your precious goods are transported from A to B. But moving doesn't have to be a burden. In fact, the opportunity to have some free time might allow you to go on a little adventure. Or, if you are like most of us, you will need to get from A to B and get on with your day to day while your furniture and other goods are being transported. Whatever the reason for your move. The main thing to remember is that by hiring a removalist or moving company will ensure the best possibly outcome on your move.
There are a few things you can do yourself to bring down the overall cost of your move whether that's interstate or local. Such as going through what you want to keep and other things you can discard of by donating, selling, or giving away. The process of decluttering allows you to minimise what you want moved which in turn brings down the overall cost of your move. Many times, moving interstate will require a specific amount of space that a removalist will need to assign for your move. Local home moves may be priced on the time it takes for the removalists to move all your goods from A to B and then sometimes the travel back to the depot. Organising what you want moved by creating a list of items and a list of things you don't want or need anymore will help with the overall planning of your home move.
Home Moving Services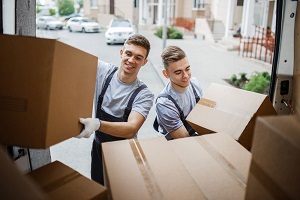 Removalists like DLM Removals are the perfect choice if you are moving home from locations, we regularly provide moving services to and from. Such as throughout Queensland, New South Wales, Victoria, some parts of the Norther Territory and Tasmania. When you need to move medium to large amounts of furniture and goods. Such as if you have a small family home, unit, apartment. You will need more than your car to transport all the furniture and other goods you want moved. That is how a moving company or removalist like DLM Removals are a good option.
Home moving services provided by trained and experienced removalist are the best way to move home. Apart from being cheaper than hiring your own truck. Removalists also come with the skills and knowledge to achieve your move smoothly and efficiently. Using reliable vehicles and equipment, removalists have the training to handle all types of furniture and goods. Loading and securing furniture and goods correctly to ensure minimal friction while being transported. Insurance which covers complete loss of goods such as fire, flood, and overturning. Loading and securing furniture items and goods is especially important. When removalists load and secure furniture and goods on a truck. They do so by using the best methods obtained from decades and decades of home moving experience.
Best Home Moving Companies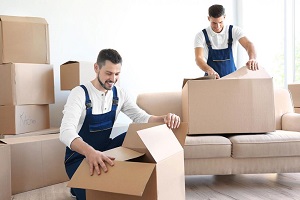 A dedicated home moving company will provide you with the best outcome for moving home or relocating some home furniture and goods. Picking the right moving company will depend on the locations you need to move to and from. Some removalists are dedicated country removalists. Some removalists are local removalists. Some removalists provide the best prices on long distance moves along the East Coast of Australia. Some removalists like DLM Removals provide a range of interstate and intrastate moves such as moving within Queensland or moving home within New South Wales. Find a moving company by googling the towns or cities you are moving from followed by removals or backloading removals if you are after a cheaper alternative to a dedicated removalist company.
Choosing a moving company with dedicated home moving services from where you are moving from to where you are moving to will help you get a competitive price. As those removalists strive to obtain as much work as they can for the distances and locations, they feel they are best at! Removalists like DLM Removals can provide removalists throughout Queensland, Transporting furniture and goods within Queensland, to Queensland and from Queensland for home moves and business furniture relocations. We also provide removals throughout New South Wales Transporting furniture and goods to and from New South Wales to other parts of Australia. Victoria is another state we provide removalists and backloads removals to and from. Get in contact with moving companies that you think are best suited to your move. They should be able to assist with advice and or free home moving quotes to suit your needs.
Queensland Home Furniture Removalists and Backloading Services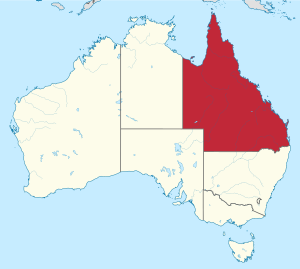 If you are moving within Queensland, moving from Queensland or move to Queensland. DLM Removals has the best home moving services for Queensland. Whether you are moving to Queensland from another state or territory, moving home within Queensland or would like to move home from Queensland to another state or territory. Our home moving services have become highly sought after. with pre-packing services, Packing tips and recommendations, our removalists handle all furniture items and goods with care. Some locations we provide moving services to include:
New South Wales Home Furniture Removalists and Backloading Services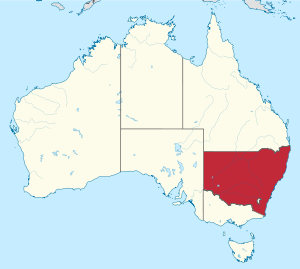 New South Wales home moving services for everyone! Moving home to New South Wales or moving home from New South Wales to another state or territory is better with a dedicated home moving company. DLM Removals provides the best home moving services within New South Wales, to New South Wales and from New South Wales. Request our removalists to organise all the pre-packing services so you don't have to lift a finger with the move. Some of our home moving services include towns and cities such as:
Sydney
Central Coast
Wollongong
Maitland
Wagga Wagga
Port Macquarie
Tamworth
Orange
Newcastle
Gosford
Mittagong
Parkes
Lawson
Casino
Queanbeyan
Blue Mountains
Victoria Home Furniture Removalists and Backloading Services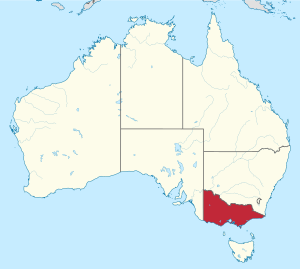 DLM Removals provides cost-effective home moving services for the entire state of Victoria. If you are moving home within Victoria? Moving to Victoria or want to move home furniture and other goods from Victoria to another state or territory? DLM Removals provides the best long distance home moving services to suit every occasion. With the right moving company, you can get the best price and the best home moving service. DLM Removals provides home moving services throughout Victoria include but not limited to: