Mackay Removalist & Moving Service
Mackay Furniture Removals
Mackay removals are an easy task for a dedicated interstate removalist company. DLM Removals have been providing long distance removals to Mackay and removalists from Mackay to various parts of Australia for decades. Moving furniture for home moves, office furniture relocations and even backloading removals to Mackay. You can request packing/unpacking services with your move. DLM Removals and Storage have been a preferred Mackay removalist company for a long time. Helping people relocate across the country to Mackay. OR relocate from Mackay to different parts of Queensland, interstate to New South Wales, South Australia, Tasmania, the Northern Territory, Western Australia, and the Australian Capital Territory. Weekly home removalists to Mackay from Brisbane, Gold Coast, Sunshine Coast, Toowoomba, Sydney, Melbourne, Newcastle, Adelaide, Canberra, Darwin, Hobart, Perth and everywhere in between.
The Easiest and most reliable Mackay removalist company in Australia. Providing long distance moves to Mackay and moves away from Mackay. Transporting any type of furniture item with your desired number of boxes and miscellaneous stuff.
Moving home can be a daunting and stressful period. Doing it yourself isn't always the best choice. Considering the time, it will take. DLM Removals & Storage have been relocating furniture from home to home and business to business for well over 18 years. Our Mackay furniture removal experience is extensive. Providing you with a full comprehensive Mackay removal service. This service starts with establishing the required amount of space your goods will require on a truck. Then we schedule approximate dates for pickup and delivery.
Mackay Moving Company Mackay Movers
Whether you need to move to Mackay from another part of Queensland. Or move interstate to Mackay from another state or territory including New South Wales, Victoria, the Northern Territory, South Australia, Tasmania, or Western Australia. DLM Removals have regular moving services both to Mackay and from Mackay. Providing home moving services for Mackay. Dedicated furniture moving specialists. Transport various amounts of furniture and goods across Australia. Relocate office furniture to Mackay or get professional removalists to move a variety of furniture items from Mackay to anywhere in Australia. DLM Removals are a Mackay moving company. Utilising the expertise of decades of furniture moving experience. Regular removals from Brisbane to Mackay, Sydney to Mackay, Gold Coast to Mackay, Sunshine Coast to Mackay, Melbourne to Mackay, Adelaide to Mackay, Canberra to Mackay and more. Or move from Mackay to Brisbane, Mackay to Gold Coast, Mackay to Sydney, Mackay to Sunshine Coast, Mackay to Canberra, Mackay to Melbourne, Mackay to Adelaide and lots more. The perfect Mackay moving company, transporting any type of furniture item including pool tables, pianos and even vehicles.
Mackay Removalists & Backloads
When it comes to any Mackay interstate move. It's not a matter of just picking up and loading furniture into a truck for transportation. Furniture goods come in a variety of shapes and sizes. Our Mackay removalists generally have a minimum experience of two years handling furniture goods. We own a fleet of trucks and are ready to organise a professional service for your Mackay moving needs. Our Mackay removalists will wrap, stack & pack your goods to ensure a secure and safe transportation of goods.
Mackay removals done right. Whether you need a large load of furniture moved or just a few items, DLM Removals and Storage have been operating for over 18 years. Relocating both residents and businesses around Australia. Our trained team of professional Mackay removalists are equipped and skilled to handle all types of loads. Specialized within the furniture removal industry. We can transport your goods interstate to nearly any locations you desire. Our fleet of trucks know no bounds and getting you moved from point A to point B is what we are all about.
How to find a Mackay removalist
DLM Removals provide a range of Mackay interstate removals. We do not provide local Mackay moves but may be able to assist with a local moving company. Whether you want to move to Mackay or are considering a move away from Mackay. DLM Removals can provide both interstate and intrastate removals, backloads, and furniture storage.
How to get a Mackay removalist quote
Contact DLM Removals for a free Mackay removalist quote or backloading quote. DLM Removals provide both long distance moves to and from Mackay from various parts of Queensland, New South Wales, Victoria, South Australia, Tasmania, Western Australia, Northern Territory and the Australian Capital Territory. Free Mackay removal quotes are available all year round.
What is the cheapest Mackay removalist?
DLM Removals considered their Mackay removal services to be the cheapest in Australia. Make the most out of obtaining a free Mackay removalist quote today by calling 0417 918 451 or fill out a Removalist Quote Form.
How much does a Mackay removalist cost
The cost of a Mackay removalist will depend a few factors. The size of the load you want moved. The distance you want moved. Whether or not you want packing and unpacking services. And if you need any vehicles transported. All these prices can be provided free of charge with a free Mackay removalist quote.
Can I get backloading to Mackay?
Backloads to Mackay are provided from many places across Queensland and other states and territories. DLM Removals provide cheap backloading removals to Mackay from many places. Contact us for a free quote or to find out more about locations we can provide Mackay backloading removals.
Mackay Removalists
When it comes to Mackay removals. Our interstate Mackay removalists are trained to provide a door to door service. Pickup and delivery using special methods to ensure a safe and secure transit of goods.
Mackay Backloading
Mackay Backloading is an affordable way to relocate goods from point A to point B. Mackay backloads include a door to door pickup and delivery. The prices of our Mackay backloads are affordable and reliable. You only pay for the amount of space you take up on one of our interstate Mackay removal trucks.
Mackay's Furniture Transport
With an ever growing demand for furniture moving services throughout Queensland including Mackay and around Australia. DLM Removals & Storage have a dedicated team of professional removalists to handle all your Mackay furniture moving needs. Be it large or small, we ensure your interstate moving needs are met using experienced and trained removalists to handle everything from pickup to delivery.
For more information about packing tips and or to enquire about a quote please contact review our Packing Tips Here and to submit a request for a free Mackay removal quote visit our Quote Form Here.
As your preferred Mackay Removalists

Professional Removal Packing


Mackay Removal Packing Tips


Mackay Packing Supplies


Great Competitive Mackay Removal Rates


Amazing Mackay Removal Customer Service


Transit Insured


Queensland Removal Operations


Free expert advice


Mackay Interstate Home Furniture Removals


Interstate Office Furniture Removals
Packing Supplies

Bubble Wrap


Wooden Crates


Packing Tape


Foam Peanuts


Cardboard Boxes of all shapes and sizes for the perfect fit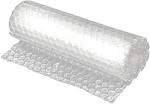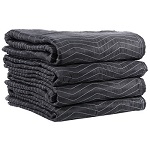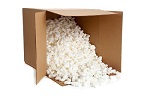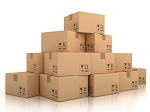 Moving to Mackay
DLM Removals & Storage are happy to assist with any move to Mackay. We will provide you with a cost-effective removal service. Helping you organise and put into place everything required for an interstate furniture move to Mackay. DLM Removals & Storage removalists will pack, wrap and stack your goods to ensure a safe and secure transportation of goods.
Moving from Mackay
When it comes to move from Mackay. There is no effortless way around getting the best price and reliable service. DLM Removals & Storage have been operating for over 18 years. Moving furniture goods both large and small for residents and businesses around Australia. Providing you with a cost-effective Mackay removal service that is both reliable and easy!
Mackay East Coast Removalist
Mackay to Proserpine, QLD
Mackay to Bowen, QLD
Mackay to Ayr, QLD
Mackay to Innisfail, QLD
Mackay to Port Douglas, QLD
Mackay to Marlborough, QLD
Mackay to Caloundra, QLD
Mackay to Byron Bay, NSW
Mackay to Woolgoolga, NSW
Mackay to Macksville, NSW
Mackay to Taree, NSW
Mackay to Nelson Bay, NSW