Northern Territory Removals - Interstate Removals
Interstate Removalists for the Northern Territory
With more than 40,000 customers moved throughout Australia including to and from various parts of the the Northern Territory. Moving home, relocating furniture, and getting stuff moved interstate has never been easier or more affordable. DLM Removals and Storage have regular interstate moving services throughout the Northern Territory and both to and from many places throughout the Northern Territory. If you are moving either to or from places like Darwin, Alice Spring, Palmerston, Katherine, McMinns Lagoon, Nhulunbuy, Howard Springs, Tennat Creek or anywhere else. We can provide you the best service by firstly providing you with a free interstate removal quote. Our removalists are trained and skilled at lifting, loading, and transporting a variety of furniture items and goods. That is why so many people continue to use our specialist NT removalists. With both Pickups and deliveries to Darwin, Alice Springs, Palmerston, Katherine, McMinns Lagoon, Nhulunbuy, Howard Springs, Tennant Creek, Yulara, Jabiru, Maningrida, Galiwinku, Nguiu, Port Keats and more.
Northern Territory Moving Service – Interstate Movers
NT Furniture Moving Company
We give you the best Northern Territory moving services that start with best moving company prices. All our removalists are good at what they do, otherwise we wouldn't use them. Prices are competitive and quality assured. DLM Removals and Storage have been a specialist moving company to and from the great Northern Territory region for over two decades. Making the moving process easier, cheaper, and simply better for all our customers. That means if you are moving home, relocating office goods or simple want to get some stuff moved. We have proven our skill set time and time again. Providing the best interstate moving services to the Northern Territory from Queensland, Victoria, South Australia, New South Wales, and Western Australia. And the best home or office moving services from the Northern Territory Australia wide.
#1 Home Removal Company in the Northern Territory
Moving to a new house shouldn't be that hard. And we make it easier for you to decide because we supply competitive Northern Territory removal quotes all year round. Once you book in your Northern Territory moving company quote, we then send out our specialist NT removalists to ensure you get what you need! That means handling of all types of furniture items and goods. Lifting, loading, and ultimately securing your precious goods on a truck for the long-distance move interstate. Moving home is something you will not have to consider every day, or every month for that matter. Many people move only a hand full of times during their life. We want to make your move as smooth as possible. eliminating unnecessary stress and burden.
Here's what You Will Get from DLM Removals and Storage

A Fast and Highly Professional Service


A Highly Dedicated Staff


Experience of over 35 years in the industry


A Friendly 24/7 Customer Service


A Great Reputation for Integrity, Honesty and Professionalism


Speed and Efficiency of Service


Incredibly Cheap Removals: The Best Prices You Will Get Anywhere in Australia


A Nationwide Coverage across Australia

Our trucks travel through the entire state of Northern Territory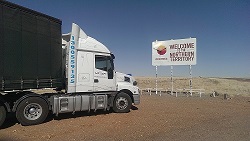 Northern Territory Removalists - Interstate Removalist
DLM Removals and Storage is a family owned Removals company that serves all of Australia, including the Northern Territory. We have a massive fleet of trucks that serve the Northern Territory and the rest of Australia. We have been in this business since 1999 and are proud of being Australia's leading removals company. Our founders have been involved in the local and interstate moving industry for over 35 years.
DLM Removals and Storage is also one of the top removalists and backloading companies in the Northern Territory and serve Darwin, Palmerston, Alice Springs, Katherine, Nhulunbuy, and Tennant Creek. DLM Removals and Storage are Proud of the service we provide to our customers in the Northern Territory.
We specialize in furniture removals, and offer cheap removals for cars, motorbikes, boats, boats and more. We take care to use only the highest quality packing materials. All our trucks are specially designed to suit your specific requirements. We offer fixed prices as well as hourly rates for our local moves. We also offer some of the cheapest backloading options in Australia.
We offer a full range of backload and moving options. We will do everything to make sure that your furniture and precious belongings get safely from point A to point B. Do call us today on 1300 599 135
for a quick quote, and you will be amazed at just how competitive our rates are.
You can expect maximum professionalism when you hire us. Our services can be customized to your needs. No load is too small for us to carry. We move small loads just as we as we move the bigger ones. We offer secure storage facilities so that you can safely store your belongings in a high security place, temporarily, till you get the possession of your new home.
At DLM Removals and Storage, all our local Northern Territory removals will have the services of two professionals, with an added option for more to be sent. All our trucks are adequately insured for fire, theft, overturning, flood, etc. You will find more information on this on the insurance page on our website
We even work on a short notice, and help you relocate in the quickest time possible. We provide packing materials and do the packing ourselves. Where you are moving locally or interstate, you will get the best local and interstate moving rates from us. It is our goal to offer our customers the most competitive and reasonable rates.
Removals QUOTE fill out the form here or call us on 1300 599 135. We will be sure to get back to you ASAP.
Northern Territory to Queensland Removalist Services
Northern Territory to Victoria Removalist Services