Your Trusted Wagga Wagga Removalist Quotes Provider
Wagga Wagga removals done right. Our Wagga Wagga removalists are equipped to handle all types of loads. We specialize in Wagga Wagga interstate removals. We own a fleet of trucks ranging from B-Doubles for affordable Wagga Wagga Backloading to smaller 40 cubic meter trucks to assist with smaller Wagga Wagga moves. When you deal with DLM Removals & Storage. You are dealing with a company that has the industry knowledge and knowhow. Over 18 year's experience dealing with furniture and Wagga Wagga removals. Our Wagga Wagga movers are skilled with at least 2 year's experience and know how to handle furniture. We have relocated over 31,000 customers nationwide.
Moving can be a daunting experience, especially when it comes to finding reliable and trustworthy removalists. But with DLM Removals & Storage, your search for the perfect removalist ends. We are the go-to company for all your home or business removals, providing reliable and safe services throughout Wagga Wagga and beyond. In this blog post, we will discuss how our pre-packing services and expert advice can help you find the best Wagga Wagga removalist and backloading quotes.
1. Pre-packing Services - At DLM Removals & Storage, we offer exceptional pre-packing services for all sorts of moves. We understand the importance of your belongings and belongings' safety, which is why our experienced and professional team takes great care in packing your items efficiently and securely. Our team uses high-quality packing materials to ensure a safe move of your belongings, from the smallest to the largest item. You can trust us to pack your items with care while saving you time and stress.
2. Expert Advice – With years of experience in the removals industry, we have become one of the leading providers of advice for people moving their homes or businesses. Our advice is tailored to your specific needs and requirements, ensuring that your move goes smoothly and efficiently. We can help you choose the perfect removalist for your move, based on your needs and budget. Whether you are moving locally or over long distances, with DLM Removals & Storage, you can sit back and relax knowing that your move is in safe hands.
3. Interstate and Long-Distance Moves – At DLM Removals & Storage, we specialize in providing long-distance or interstate moves from Wagga Wagga to almost anywhere in the country. We offer regular moves from Orange to Brisbane, Sydney, Gold Coast, Newcastle, Melbourne, Cairns, and more. Our services are available all year round, and we are committed to ensuring that your move is stress-free and on-time. With our reliable and trustworthy team of experts, you can focus on your new home or business instead of worrying about the move.
4. Backloading Quotes – Moving can be an expensive affair, which is why we offer backloading quotes to our clients. Backloading is a unique removalist service that allows you to save on your moving costs while still getting the same high-quality services. Our backloading options are available to anyone who wants to move items interstate or long-distance. With backloading, you can share the cost of moving your items with other clients who are also making a similar move. This shared cost approach is a perfect way to save money on your move without compromising on quality.
If you are looking for a trusted and reliable removalist for a long-distance or interstate move, DLM Removals & Storage is the company for you. With our pre-packing services, expert advice, and backloading options, we go above and beyond to ensure your move is as smooth and stress-free as possible. Contact us today and let us take the stress out of your next move.
How to Find a Wagga Wagga Removalist Company
There are plenty of Wagga Wagga Removalist companies to choose from. DLM Removals & Storage provide interstate moving services to and from Wagga Wagga in New South Wales. Using trained and professional furniture movers. The very best Wagga Wagga removalists saving you time and money.
How to Get a Wagga Wagga Removalist Quote
Call DLM Removals for a free Wagga Wagga removalist quote today. They can move all types of home and office furniture and goods. Using trained and professional moving experts to pack, wrap and stack your furniture and goods for an interstate move.
How much does a Wagga Wagga Removalist Cost
You can get a Wagga Wagga removalist service which will cost depending on the distance you wish to move and size of the load of furniture you want moved interstate.
Wagga Wagga Backloading
Wagga Wagga backloads done right. Our Wagga Wagga Backloading team provide a door to door pickup and delivery. We pride ourselves on providing a professional Wagga Wagga Backloading service at affordable rates.
Wagga Wagga Office Removals
With a large client base of satisfied businesses. DLM Removals & Storage can relocate business throughout Australia. Wagga Wagga business removalists with the industry knowledge and knowhow. Wagga Wagga business movers equipped to handle all types of loads and sizes. Saving you time and dollars!
Storage Solutions
Dealing with one company for all your storage and moving requirements is an excellent way to simplify things. We can provide long to short term storage in two locations as a part of your Wagga Wagga removals or Wagga Wagga Backloading service.
Helpful Links
To help you with your Wagga Wagga removal service. We have set up a few helpful links to help you get a better understanding about what to expect and prepare for when it comes time for you to either move to or from Wagga Wagga. Please review our packing tips page here.

MOVING TIPS
FREE QUOTE HERE
DLM Removals & Storage as your preferred Removalists
Professional packing

Packing tips

Packing supplies

Great competitive rate

Great customer service

Insured

Wagga Wagga Operations

Free expert advice
Using only the best packing products available.
Bubble Wrap

Wooden Crates

Packing Tape

Foam Peanuts

Cardboard Boxes of all shapes and sizes for the perfect fit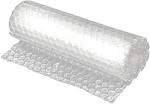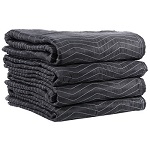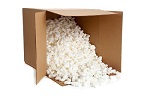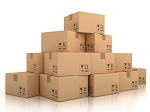 Moving to Wagga Wagga
DLM Removals & Storage are happy to assist with any move to Wagga Wagga. We will provide you with a cost-effective removal service. Helping you organise and put into place everything required for an interstate furniture move to Wagga Wagga. DLM Removals & Storage removalists will pack, wrap and stack your goods to ensure a safe and secure transportation of goods.
Moving from Wagga Wagga
When it comes to move from Wagga Wagga. There is no effortless way around getting the best price and reliable service. DLM Removals & Storage have been operating for over 18 years. Moving furniture goods both large and small for residents and businesses around Australia. Providing you with a cost-effective Wagga Wagga removal service that is both reliable and easy!