1# Relocations and Moving Professionals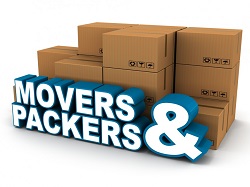 Who doesn't want to move without having a truckload of stress? Let our team at DLM Removals and Storage take care everything for you! We've been relocation people across Australia since 1999, so we know how. Why not let us make it easy on yourself with tailored solutions that are personalised just the way YOU need them - now everyone can get assistance when relocating thanks in part because caring about each customer personally sounds good but also simply provides better value than other companies offer who don't give this level attention or consideration.
No matter whether you are moving across states, cities, or suburbs within Australia. There is always so much to do and think about. That's where DLM Removals and Storage comes in. DLM Removals and Storage has been relocating since 1999. We know where the issues are and how to resolve them quickly and effectively. Why not let us take care of all the little details and take the stress out of moving. At least consider our free relocation quotes that are non-obligatory.
We're here to help you plan your relocation with our personalized service, no matter what size or budget. If it's just a small move for one room in town then we can do that! Or maybe an entire office building? We even offer corporate services too, so businesses get their space exactly how they want after everyone has been moved across safely.
So, whether you are moving house, moving the kids to a new school, need commercial storage for your business or even if you are an investor needing to manage your properties - no matter what you're after it all starts here with us.
No job is too big or too small. With relocations services available to Brisbane, Sydney, Melbourne, Darwin, Adelaide, Perth, and Hobart.
Don't settle for less - choose DLM Removals and Storage today!
Whether you are relocating home or office we can help!
DLM Removals and Storage will organise every little detail for you, even if that means just making sure your new home is clean and ready to go. We make sure your goods are well packed to suit the dimensions of our relocation trucks, from small trucks to big moving semi-trailers. So let DLM Removals and Storage make the right moves for you!
1) Relocation company that listens to what YOU want - Australia wide
2) Top-notch service at affordable prices
3) Full packing service available
4) Full unpacking service available
5) Door to door services for interstate relocations - Australia wide
6) No hidden travel time charges or weekend rates
7) 20+ years experience moving Australians all over the country!

DLM Removals and Storage is the only call you need to make for your next relocation. We love what we do and want nothing more than to make your life easier.
DLM Removal Relocations Experts!
When it comes to relocating your home or office, you need a removalist company that understands the challenges and has the experience to make your move as smooth as possible. At DLM Relocations, we pride ourselves on being specialists in Australian relocations, so no matter where you're moving to or from, we can help. We offer a range of services including removal and backloading, vehicle transport, packing and unpacking services, dismantling, and assembling furniture and goods - so you can tailor your relocation to suit your needs. Plus, our competitive prices ensure that you get the best value for money when choosing DLM Relocations!
Over the years, we've grown to become one of Australia's leading removal companies by constantly improving our services and working towards providing more value for money. We provide an extensive range of products and services including interstate relocations, motor vehicle transport, storage options, packing and unpacking materials and service - so you can have a stress-free move when moving your home or office.
Backloading Relocations that work for you!
DLM Removal and Storage offers a range of backloading relocation services to customers throughout Australia designed to meet all their needs. We have been providing backloading relocations for over 20 years, which has earned us a solid reputation as one of the leading removal companies. Our interstate backloading services are specially designed to suit your individual requirements, taking into account the time and the distance to your new location.
DLM Removal and Storage provides an extensive range of products and services including interstate relocations, vehicle transport, packing and unpacking materials and service - so you can have a stress-free relocation whether it's your home or office! Our backloading relocation experts provide fast efficient services at competitive rates.
Relocation Process starts with you!
It all starts with you! Let us know where you want to move, what type of relocation you need and we will start the process of providing you with a free relocation quote anywhere within Queensland, New South Wales, Victoria, the Northern Territory, South Australia, Western Australia, Tasmania, and the Australian Capital Territory. We also offer quotes interstate and can handle a wide range of both residential and commercial moves, so don't hesitate to get in touch!
DLM Removal Relocations is committed to providing you with an efficient, professional, and hassle-free relocation. With over 20 years' experience in the moving industry, we can guarantee that our removalists are fully trained, experienced and equipped, making sure that your move goes smoothly from start to finish. We provide a wide range of relocation services for residential and commercial customers including backloading relocations, packing materials and service, interstate relocation options and container storage. You can also count on us for vehicle transport throughout Australia!
Checklist for your relocation
Use this checklist to help guide you through the process if you are thinking about relocating. Such as finding a new job, finding a new rental or house to buy. Finding a decent location to move to and more.
• Find a new place to live or work - House, unit, office or warehouse?
• Make sure you have the right contacts - Real estate agent, landlord or landlady. And always ask for a rental agreement.
• Look at houses and flats for sale in the area you want to relocate to - What's the going rate? Is it a good location?
• Check the school zones and find out what is available in your area.
• Find a removalist that can fit you in and relocate you on your required finish date. You may be moving interstate or just relocating locally in the same city. Relocation takes time - So beware of last minute offers!
If you're relocating with a vehicle, remember to check the weight limits on your new ute or trailer.
Relocation Removalists that work for you!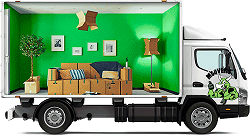 DLM Relocations is a full-time removalist, offering both residential and commercial relocations to customers throughout Australia. Over the years we've earned a solid reputation by providing reliable and professional services so you can expect nothing less than excellence when you choose us.
Our relocations removalists are experienced individuals with a firm grip of the moving process - from packing to unpacking, dismantling, and reassembling furniture, backloading services and container transport. Our removalists are fully trained to provide fast efficient services that meet the needs of our customers at competitive rates. So, whether you're relocating office or home choose DLM Relocations for a smooth and successful move.
Packing your own boxes for a relocation
Ensures everything is packed for the move and you can use your own personal effects. You'll also save yourself a lot of money!
Don't forget insurance, household items that need to be replaced and take care not to break them before moving day.
Check your house or flat before you leave - Turn off all the lights and appliances and drain the sink and toilet.
Check your car before you leave - Is it clean? Is there petrol in the tank? Gas for cooking at the new house/flat?
If you hire a removalist, check that they have adequate insurance cover. It's also a good idea to take photos of anything of value that may be damaged during the move and keep them in a safe place.
When you make your relocation arrangements, make sure that the company has insurance, to cover any damage they may do to your property (this can also protect you against deliberate damage) and check what their policy is for valuables. Some companies include blanket coverage of goods at replacement value; others will only insure items for their depreciated value.
If you are relocating, make sure that all your utilities are transferred to the new address ahead of time. An old apartment manager once told me the story of a tenant who had stopped paying his rent three months prior to moving out - When he finally did leave, the manager tried every way in the book to find the guy, only to have the tenant turn up on moving day wanting his security deposit back as he had actually paid until they found him. Only problem was that they couldn't find him... The tenant changed address and gave a forwarding address which later turned out to be an empty warehouse with no way of contacting him. All they could do was file a claim with the company and it took several months for them to get their money back...
Don't leave it to last minute when you move out. Don't make life difficult for your flat mates or landlord/landlady or real estate agent by leaving the place in a state. They might not think twice about deducting from your bond deposit!
Make sure that the real estate agent or landlord/landlady gives you a written receipt of your bond money.