Movers, Removalists and Backloading
You May Have Questions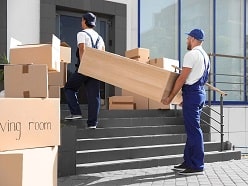 There can be quite a lot of confusion when it comes to deciding to move. Such as where do I find a removalist company? How much is a backload? How do I pack my own boxes? When the time has come to organise a move. If you want to pack yourself or get packing services with your move. Whether that move is local or interstate, whether you decided a backload is what you want. It is important to understand that a move can take a few days or even a couple of weeks depending on the distance of your move and the type of moving service you request. Generally, a backload can take a little longer than a direct removal. So, having sufficient clothing and other necessities is important before the removalists pick everything up at one end. Another important factor is, are you moving into a new home? Do you have the keys yet? Someone will need to be at the location before removalists, movers or backloading removalists pick up your furniture and goods. This is the same for when your furniture and goods are delivered. These are just a few important things to remember when deciding on a removalist, furniture mover or backloading removalist.
How do I move properly?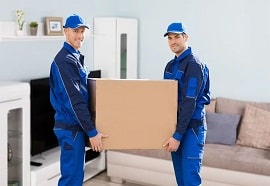 We always recommend you get professional removalists to move. Whether you are moving locally or interstate. Using removalists to move will ultimately save you time and money on the over all move. Removalists understand how to handle furniture and other goods. They are trained to lift, load and transport all types of furniture and goods. It is their daily job to ensure they maintain a quality of service and deliver the best results for you and your goods. So having professional removalists to move is the proper way in our opinion!
Moving properly whether interstate or locally. Is an essential part of ensuring your furniture, goods and items are dealt with professionally and adequately! Having a moving company such as DLM Removals move your goods will ensure all your goods are handled carefully and professionally.
Where do I start when moving house?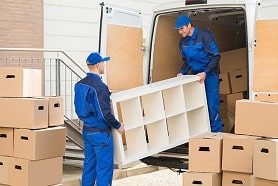 An excellent way to get started is understanding what you want moved. Make a list of items, divide the list up into sections for each room and an estimated number of boxes. Get yourself some labels and add those labels to boxes outlining which room they belong to. This will help when the removalists deliver your boxes and can place them in the correct room. If you want to pack your own boxes, we have a handy Packing Tips page that can help! Once you have established a list of items and estimated the number of boxes you want moved. It's time to find a removalist company. A moving company like DLM Removals is a great way to get free moving quote. With competitive interstate and local moving services all year round for singles, couples, families, and pensioners.
How do I get ready to move?
There are a few steps that will help you get ready for your move. You will need to decide whether you want packing services or to pack yourself. If you pack yourself, then buying some packing tape, butchers paper, different sized boxes and labels is a start. There are different sized boxes for different things such as books and blankets. This is because you cannot fill a large box with books and expect a removalist to lift it without breaking it. It is essential that if you pack your own goods, you understand how to pack. Give DLM Removals a call on packing ideas and what not to do. When buying labels, you can use colour coding labels or simply a label describing which room the box belongs to. Find yourself a removalist company. DLM Removals are a good option. Simply because they have been moving all types of furniture and other goods for close to three decades. Get a free Ready to Move Quote Now!
How can I make moving easier?
There are a few steps you can take to make your move easier. If you can pay for packing services, that is a good start. Having professional removalists pack your goods, dismantled, and unpack assemble your furniture will ensure your furniture and goods are handled, packed and unpacked according to removal specialist techniques and understanding. Remember, they have been moving people for a long time. We recommend you inquire about dates and time frames for your move before you book in your removal. This will help you understand the times you will need to be at the pickup locations and at the delivery location. It is ok with DLM Removals to have a friend or family member be at either location. As long as the removalists have access to get on with the job at both ends.
How much do movers cost for local move?
Get free local moving quotes in Brisbane, Gold Coast and Sunshine Coast with DLM Removals. Competitive prices are available for local moves around South East Queensland. Inquire today for a free quote and get the most out of your short and long-distance move. Moving locally can be quite expensive unless you use a local moving company for Brisbane, Gold Coast, Sunshine Coast or anywhere within South East Queensland.
How expensive is it to move?
Moving locally will generally be on a time basis while moving interstate or long distances within the same state will depend on the size of the load you want moved and the distance you want it moved. DLM Removals provide both local and interstate moving services. Find out more by contacting them today or visiting our Home Page for more info.
Who is the cheapest moving company?
DLM Removals strive to be the cheapest and fairest moving company anywhere in Australia. In general, though, if you are moving interstate you should try to find an interstate removalists. And if you are moving locally. Try searching for local companies in that area.
How much does it cost to move interstate?
Moving interstate with and removalist company is cheaper than hiring your own truck. When you consider the time it takes to pack, load and transport furniture. A removalist will save you the time you need to get on with everyday life. An interstate removalists will also be cheaper because they have no hidden fees and bonds for truck hires. Rending a truck can be quite costly. Even having a minor accident in a truck can cost you more than the entire move itself. DLM Removals highly recommends you use an interstate removal company to move long distances.
What is the cheapest way to move interstate?
Get a professional removalist like DLM Removals to move interstate. They provide free interstate Moving Quotes all year round. Moving interstate with an interstate removalist will save you both time and money and is highly recommended.