Removalist, Movers and Backloading Removals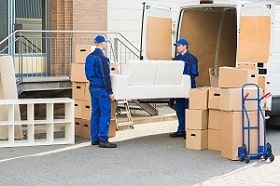 Ever considered hiring a moving company for moving from one state to another? Have you heard about DLM Removals great rates on long distance moving services throughout Australia? Did you know hiring a moving company ensures a better outcome on moving long distances. As with all moves, people underestimate the skills and knowledge that come with hiring a professional removalist. Removalists like those who work for DLM Removals use careful handling when lifting, loading, unloading various types of furniture items. Furniture goods and other items need to be loaded and secured properly because when you transport something a long distance it is bound to move while in transit. Usually everything our removalists handle which includes many different types of furniture items. They will secure by wrapping with high thread count blankets and stacking in a method that works for long distance travel. Another great fact about using a moving company for long distance moves is the time it would take you to transport your goods the long distance is saved by hiring removalists. Depending on the distance and amount of furniture you want moved. We can organise moving pretty much anywhere throughout Queensland, New South Wales, Victoria, South Australia, the Australian Capital Territory, Northern Territory, Western Australia and Tasmania.
Move ME!!
Sometimes you just want a company to move all your goods! That is fair enough. You do not want to know about the technicalities of the move, you just want it done! Hiring a removalist like DLM Removals makes the moving process better. You let us know what you want moved and we will organise the entire moving process. Including packing and unpacking, dismantling, and assembling. We can setup your entire home full of furniture if that is something you are looking for! Some people are just too busy to concern themselves with the moving process. They can afford and want the entire move done by removalists. And that is something DLM Removals and Storage can do! We can organise everything from packing up, transporting, unpacking and even setup your furniture by placing it in the right areas of your new home or dwelling. So, if you are after a complete moving service which may include larger heavier furniture like pool tables, pianos, gym equipment. Then let the team at DLM Removals and Storage provide the complete and comprehensive moving service for you!
Moving Long Distances with Removals
Removalists for Interstate Moves
If you have ever considered moving from one part of Australia to another part, A home moving distance of more than 500 kilometres. Then you might understand the importance of hiring a moving company. Moves that are a long distance will require skilled removalists in order to organise, wrap, pack and stack various items on a truck to ensure a safe and secure transportation of goods. It's something DLM Removals and Storage have extensive experience with. The moving process is always easier when you know you are getting professional help. Let say you do not want to pack and don't have a HR license to drive a truck. Removalists like us do all the packing and unpacking as well as all the transporting of a range of furniture items. Pool tables, pianos, antiques, you name it, we can move it! Even if you hire your own truck, you will generally need to pay a bond and on top of that insurance and the hire of equipment such as a moving trolley. It is cheaper and safer to use a removalist company for any type of long-distance move.
As a moving company, we use methods and techniques that make the entire move easier. If there is a large amount of furniture you want moved, then we send more removalists. If you have speciality items that require equipment, then we use what we must achieve a result that has a good outcome on your move. For example, a large pool table is impossible to move with just two people. The weight can vary between 100kg to 500kg. When moving pool tables, we have a special two wheeled trolley that allows us to manoeuvre any large items in and out of homes and buildings. Some items should be dismantled before being moved. Our furniture movers can dismantle and will assemble your furniture items when delivered. If you have requested packing services with your move, then our removalists bring all the packing materials needed. This will include a range of different boxes for smaller, heavier items and boxes to suit pretty much any item. The packing materials will also include butchers' paper or bubble wrap for plates and breakables.
Why move with a moving company?
Moving companies have extensive experience at moving furniture and goods long distances or even locally. But for long distance moves, a moving company is best suited to achieve the best results. Using a moving company also helps to minimise the risk of damages to goods and even injury if you attempt to move all your own furniture and goods yourself. Moving company are not just best suited to moving home furniture and goods. They are generally the go to company for small to large businesses that require something moved. That could be a gym that are relocating all their gym equipment and don't necessarily own any trucks. Or it could be call centre that are relocating or opening a new office and want to move some furniture from A to B. A moving company is great for so many reasons. Consider what you need moved and if you need a moving company. Many people find it's cheaper than what they expected.
Location Moving Companies may be able to Help:
Queensland Moving Companies
Queensland Moving Service Locations
There are plenty of moving companies located all throughout Queensland. You will find most moving companies are along the coastline but there are plenty in land as well. In Queensland you won't find it hard to find a moving company that can provide moving services to or from Brisbane, Gold Coast, Sunshine Coast, Townsville, Cairns, Toowoomba, Mackay, Rockhampton, Hervey Bay, Bundaberg, Gladstone, Maryborough, Mount Isa, Gympie, Nambour, Bongaree, Yeppoon, Warwick, Emerald, Dalby, Bargara, Gracemere, Kingaroy, Tannum Sands, Highfields, Airlie Beach, Sandstone Point, Moranbah, Ayr, Charters Towers, Mareeba, Tamborine Mountain, Innisfail, Atherton, Roma, Gatton, Gordonvale, Chinchilla, Beaudesert, Biloela, Mount Cotton, Jimboomba, Goondiwindi, Beerwah, Stanthorpe, Kensington Grove, Blackwater, Emu Park, Ingham, Oakey, Port Douglas, Jimboomba and plenty more.
New South Wales Moving Companies
New South Wales Moving Service Locations
Moving companies like DLM Removals can make moving to parts of New South Wales or moving from Parts of New South Wales to other states or territories easier! Some locations we can provide moving services include Sydney, Newcastle, Central Coast, Wollongong, Maitland, Tweed Heads, Wagga Wagga, Coffs Harbour, Albury, Port Macquarie, Orange, Canberra, Dubbo, Tamworth, Bathurst, Nowra, Blue Mountains, Lismore, Goulburn, Cessnock, Bowral, Armidale, Forster, Griffith, Morisset, Taree, Broken Hill, Kurri Kurri, Grafton, Ballina, Nelson Bay, Kiama, Raymond Terrace, Singleton, Ulladulla, Lithgow, Batemans Bay, Mudgee, Kempsey and plenty more. Moving companies for moving long distances is the best way to move! A New South Wales moving compane should be able to assist with moves either to or from these locations including packing services and all the other great things that go into hiring a moving company!
Victoria Moving Companies
Victoria Moving Service Locations
Moving companies for Victoria for moving long distances may or may not be what your looking for. But in this case lets outline some locations you can get moving services to and from throughout the state of Victoria. Including Melbourne, Geelong, Ballarat, Bendigo, Melton, Mildura, Shepparton, Pakenham, Wodonga, Sunbury, Warrnambool, Traralgon, Wangaratta, Ocean Grove, Bacchus Marsh, Torquay, Horsham, Moe, Warragul, Morwell, Sale, Lara, Bairnsdale, Echuca, Drysdale, Colac, Drouin, Leopold, Swan Hill, Portland, Castlemaine, Gisborne, Benalla, Hamilton, Wallan, Healesville, Wonthaggi, Yarrawonga, Maryborough, Kimore, Kyneton, Ararat and plenty more. Victoria moving companies should be able to assist with moves either to or from these locations including packing services and all the other great things that go into hiring a moving company!
Find out more about moving Interstate
Interstate and Local Moving Company