Best Moving Company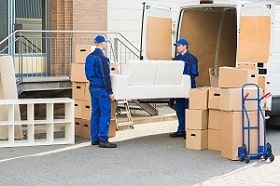 When it comes to finding the right moving company. The internet can provide excellent opportunity to find just what you are looking for. Moving is never easy when you take on the entire task yourself. The risk that something will go wrong is high because let's face it. How many times are we really in need of a moving company? In a lifetime you may only need to move two or three times. Many people don't like the daunting process and just want it over and done with so they can get on with everyday life.
Finding the Best Moving Company
Finding the best moving company is not easy. There are plenty of moving companies to choose from that both affordable and reliable. Once you have found the best moving company to service all your moving needs. You will agree that that moving companies are an excellent way for you to save both time and money. They are also excellent options to ensure your goods are moved professionally. There is a technique when it comes to moving, packing, loading and unloading a truck. The roads we all drive on aren't always the best and there is always movement within a truck traveling from point A to point B. A moving company like DLM Removals and Storage have been operating for well over 18 years. This has given us extensive experience understanding what can and does happen during transit. The do's and don'ts, and understanding the way in which a load will move while being transported. Obtaining the right price is just the first step. Getting to know your removal company is as simple as a telephone call. We will gladly help you understand what the moving process is and the set into motion the steps to organise your move.
Moving Steps
Whether you are moving home or moving office. The steps are as follows.
Step 1 - Inquire early to ensure your preferred moving dates are secured
Step 2 - Inquire about packing and solutions for organising your goods to be picked up
Step 3 - Allow available time frames for our removalists to pick up and deliver your goods
When it comes to moving. It's always a good idea to get as many quotes as possible from as many reliable moving companies you can find. Moving companies will always be ready to help when needed but finding one that meets all your requirements is also an essential part of the whole moving process.
DLM Movers
DLM Removals and Storage has been operating as a moving company for well over 18 years. Having relocated over 31,000 company's interstate and locally. We have grown to be a reliable and trustworthy industry leader for moving home and office contents.
A moving company like DLM Removals will move all types of furniture and goods throughout all states and territories in Australia. Including Queensland, New South Wales, Victoria, South Australia, Northern Territory, Tasmania, Western Australia and Australian Capital Territory. Moving furniture is best done by a professional moving company like DLM Removals. They understand what it means to move furniture and goods which includes, wrapping furniture in removal pads, loading and securing that furniture on a truck for an interstate move. DLM Removals have operated as a preferred moving company for both local Brisbane and Melbourne moves. As well as interstate moves of all shapes and sizes. Not only will you get a professional interstate moving service, but you will also get competitive and reliable prices that won't break the budget. Simply the best way to move interstate.

Interstate and Local Moving Company