Hiring the right Moving Company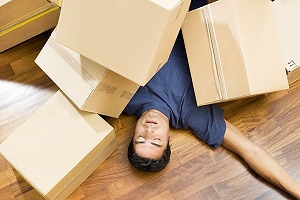 Long distance furniture removals for moving home, relocating goods, and getting stuff moved interstate or long distances. Find the right moving company by hiring a long-distance removalist for anything related to the transportation of home and office furniture over a long distance from state to state or territory to territory. Long distance removals provided by DLM Removals cover long distance moves to and from Brisbane, Sydney, Melbourne, Adelaide, Canberra, Perth, Hobart, Darwin and everywhere in between. A perfect and reliable way to get all your goods moved long distances from A to B.
Are you looking for a long-distance removal company?
DLM Removals and Storage is the best long distance removals company in Australia. We have been moving homes, offices, and warehouses across the country since 1999. With over 20 years of experience as one of Australia's leading interstate furniture removal companies, we know how to get your goods moved safely from A to B without any damage or loss. Our services are available throughout all major cities including Brisbane, Sydney, Melbourne, Adelaide, and Perth as well as regional areas such as Canberra and Hobart. Whether it's a small move or a large relocation project that requires multiple trucks – our team will provide you with an exceptional service at competitive rates every time!
You can trust a long-distance removal company to take care of everything when it comes to interstate furniture removals because we understand that this type of move can be stressful enough on its own without having to worry about whether your belongings are being handled with care by experienced professionals who know what they're doing. We offer full packing services, so you don't have to lift a finger before your long-distance moving day arrives! All you need to do is sit back relax while our expert packers handle everything for you so there won't be any breakages during transit!
Long Distance Furniture Removals
There is no doubt that a removalist or long-distance furniture removal company should be something to consider if you are moving home interstate or even a long distance within a state or territory. Make your long-distance moving experience less stressful by hiring the right moving company.
Are you moving interstate?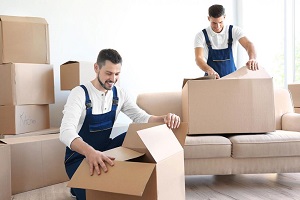 If so, then it is important to hire the right removalist company which can meet all your long-distance removal needs. You want to make sure that your belongings are in safe hands and will arrive at their destination on time. The last thing you need is for your furniture or other items to be damaged during the move. That's why hiring a reputable long-distance removals company can help ease some if not all these concerns.
DLM Removals & Storage has been providing high quality services since 1999, offering both local and interstate moves across Australia with our fleet of long-distance removal trucks and experienced staff members who know how to handle even the most delicate pieces of furniture with care. We offer free quotes for all jobs big or small! Contact us today for a free long distance removal quote or call our office for move information.
Removal Companies
Removal companies are a good place to start if you are moving long distance or locally. Think about the benefits which can include pre-packing services and even vehicle transport. Not only do removal companies provide exceptional services but they bring piece of mind to every day Australians wanting to have their precious furniture and other goods moved long distances.
Moving long distance?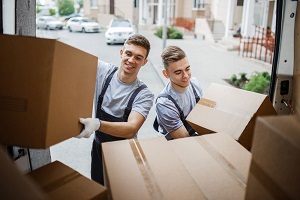 You're probably wondering who you should hire to help with your move. There are many long-distance removal companies out there, but not all of them provide the same level of service. When it comes to moving your belongings, you want a company that will treat your items like their own and ensure they arrive at their destination in one piece. That's why we recommend DLM Removals & Storage for all types of removals! We offer exceptional services including pre-packing services and even vehicle transport so you can be sure everything is taken care of from start to finish. Not only do we provide exceptional services, but our long-distance removalists bring peace of mind for you because just knowing that every item will arrive safely is the least, we can do when providing our customers with long distance removals.
We understand it can be an arduous task for customers to find the right long distance furniture removals company to take care of their precious goods. We are happy to say that DLM Removals & Storage has over twenty years' experience in providing our clients with furniture removals, interstate removalists and storage services that meet everyone's budget and needs. You can trust us because we handle every move as if it was our very own! Our staff members work hard to meet all your long distance moving needs through affordable rates and exceptional service; making sure everything is handled carefully from start to finish.
If you are planning on moving interstate or even locally, then we encourage you to go online and fill out the quote form on our website today. Our moving consultants will provide you with a free long distance removalist quote and answer any questions you may have about interstate removals without delay. Alternatively, contact us at 0417 918 451 and speak to one of our friendly staff members today! We look forward to hearing from you soon!
FAQs
Q: What is an interstate move?
A: It's when your household goods, furniture and other items need to be moved over a state border such as along the east coast of Australia between New South Wales and Queensland or between states and territories including Victoria, Tasmania South Australia, Australian Capital Territory, Northern Territory & Western Australia.
Q: What is a long-distance move?
A: It's when your household goods, furniture and other items need to be moved from one city or town to another. This could include interstate moves as well as regional long distance moving services which include New South Wales, Victoria, Queensland, Tasmania, Western Australia, Northern Territory, Western Australia, Australian Capital Territory.
Q: What is a long distance removal service?
A: It's when you must relocate too far away for it to be practical for you to drive the belongings yourself, so you call upon the services of professional movers who operate interstate moving companies. These days many families, couples, singles, and pensioners are choosing this option because relocating long distances can be stressful and time consuming on your own.
Q: Is interstate removals more expensive than moving locally?
A: There are many variables that determine the final price but generally long-distance removal services cost more than just driving your own car to your new home. However, once you factor in how much time and effort you will save by hiring a professional long distance removals company, there is no doubt it's money well spent!
Q: When should we book our interstate move with mover?
A: We recommend getting quotes early so you can budget accordingly. Once you have enough quotes back from reputable long distance removal companies then choose one that best suits your needs as well as within your budget. Don't forget to ask the interstate moving company about extras like packing materials, long distance storage, interstate transportation insurance and additional services that may be available.
Q: What items can we take with us?
A: You should only move what you need to where you're going for a fresh start in your new home. However, if you have limited space then consider hiring a long-distance removalist – it's much easier to transport smaller loads which means cheaper prices too!
About DLM Removals & Storage
Since 1999, the team at DLM Removals & Storage has been offering our customers with high quality removals and reliable long-distance relocation solutions. We are one of Australia's best long distance furniture removal companies. Using our movers to transport all your need will be cost-effective and enable you to get your move done by professionals!