Long Distance Movers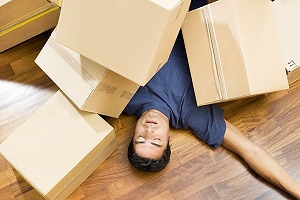 Having a long-distance mover get all your furniture and other goods transported over a long distance is a good idea if you really think about it. Moving is never easy, when you consider all the variables that can go wrong, it's best to leave the task up to professionals who deal with long distance moves daily. Long distance movers like DLM Removals will help you relocate just about any type of furniture item. Including all long-distance home moves, long distance office relocations and furniture transport of all sizes.
Do you want to save money and time?
If so, it's a good idea to hire a long-distance mover. We have been in the moving business for over 20 years, and we know how stressful moving can be. That is why our team of professional movers are dedicated to making your move as easy as possible by taking care of all the heavy lifting while you sit back and relax.
You won't have to worry about anything during your move because our experienced professionals will handle everything from packing up your belongings, loading them onto trucks, driving them across country, unloading them at their destination point, unpacking them into storage or into their new home depending on what you need us for. Our goal is always customer satisfaction which is why we offer free quotes with no obligation whatsoever!
Contact DLM Removals & Storage today for a free long distance mover company quote or call for more info!
Hiring Long Distance Movers
Hiring a long-distance mover will benefit you with any type of interstate move. That means if you are moving home long distances or relocating your business from A to B and the distance is more than 300km's. A long-distance mover will be able to help in more than one way! Consider prices and availability when looking to hire a long-distance mover. Check with more than one long distance mover even though we here at DLM Removals consider ourselves suitable for most long-distance moving solutions.
Are you looking for a long-distance mover?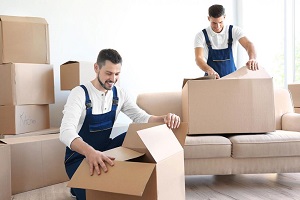 You can trust us because we have been providing our services since 1999, so we know what it takes to make your relocation as smooth as possible. We take pride in being reliable, efficient, trustworthy, and professional while maintaining an affordable price range with every long distance move that makes hiring us worthwhile! Our team consists of experienced professionals who are always willing to go above and beyond for each customer they work with. We offer flexible hours which allows us to accommodate all schedules including weekends & public holidays!
We are also willing to work within your budget, so you don't have to worry about spending too much or not having enough money.
We also offer storage facilities for customers who need their furniture stored until the time they are ready to move into their new place! Our storage facilities come equipped with climate control and a monitored alarm system.
Contact DLM Removals & Storage today for a free long distance mover company quote or call for more info!
Long Distance Movers Sydney Area: The team at DLM Removals & Storage is proud to provide long distance moving solutions to all areas of New South Wales including the Sydney area. Our reputation has been built over years of satisfied customers, so you can feel safe knowing that our team will work hard every step of the way to ensure that you are satisfied with the job.
Long Distance Movers Melbourne Area: Whatever your moving needs may be, our team is here to provide long distance relocation solutions to all areas of Victoria including the Melbourne area. We know what it takes to make a long-distance move so if you're searching for an interstate mover, look no further than DLM Removals & Storage!
Long Distance Movers Brisbane Area: For all your long distance moves in Queensland, whether it's relocating home or office; our team will strive to meet your every need throughout the whole process. Our exceptional long-distance movers in QLD are dedicated professionals who will go above and beyond to provide nothing less than 100% customer satisfaction.
Long Distance Movers Perth Area: DLM Removals & Storage is a long-distance moving company servicing all areas of Western Australia including the Perth area and surrounding suburbs. We know what it takes to make a move as simple and stress-free as possible! We provide services for residential moves, office moves, interstate moves and furniture transport of any size!
Furniture Movers for Moving Long Distances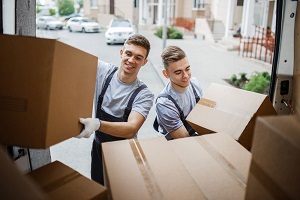 Furniture movers are good at what they do, transporting furniture and other goods long distances throughout Australia. DLM Removals makes the moving process easier and better for everyone! You can move just about anywhere in Australia with the right moving company. Have all your furniture moved interstate or intrastate with a professional moving company that cares!
Moving interstate is a huge undertaking. It can be stressful, expensive, and time-consuming. You don't have to go through it alone though! We are here to help you every step of the way with our interstate furniture removal services.
Our team has over 20 years' experience moving people across Australia, and we know how important your belongings are to you! That's why we take extra care when handling them during the move so that they arrive in one piece at their destination. We will also provide all the necessary paperwork for your goods as well as insurance coverage if anything were ever to happen on the road or while being stored by us until delivery day arrives.
If you want peace of mind knowing that everything will be safe and sound, then give us a call today! Our team can answer any questions about our interstate removals service and provide an obligation free quote right away so there is no need for guesswork or stress anymore! All quotes come with full insurance coverage too so there won't be any hidden fees once everything has been moved either – just sit back relax and let us do all the work for you!
Interstate Furniture Movers for Moving Home and Relocating Office
If you are moving home from Victoria to NSW, from QLD to SA or even from Perth to Hobart then you can be sure that your household goods will arrive in one piece without a scratch on them. Our interstate furniture removal service is the best way to get everything moved both safely and quickly! It takes a lot of energy to relocate a large houseful of furniture, so take advantage of our experience and services today!
Whether you want all your items moved or just need assistance with a few pieces, we have got it covered. We will do what it takes to get every item in one place when it counts so that you won't have to worry about anything being lost or misplaced during transit. All our professional movers know how important it is to not leave anything behind – another reason why you should pick a trusted company like DLM Removals!
Don't waste any more time worrying about your next move. Give us a call or book online today and let us worry for you! We have been doing this for over 20 years with an outstanding reputation throughout Australia, so give us a try today and see what we can do for you!
Furniture Movers - Interstate Furniture Removalist | Moving House | Long Distance
If you are looking for professional interstate furniture removers then look no further than the best in the business here at DLM Removals. Our movers know just how much time, energy, and money go into relocating a home from one spot to another. We will do everything we can to make sure that it is as stress-free and smooth of a process as possible – every move deserves to be memorable for the right reasons!
We will pack up all your items, load them onto our trucks, and deliver them directly to you quickly and safely anywhere in Australia with complete ease. We have been doing this for over 20 years so there isn't much out there that we haven't seen before! Give us a call today or talk to one of our customer service team members online if you are interested in learning more about our interstate furniture removal services. Don't wait until tomorrow when you should be moving today!