Interstate Removalist Companies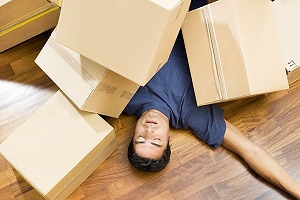 Moving interstate is not easy. It is a good idea to prepare well in advance before moving your whole family and your worldly possessions several hundred or thousand kilometres away from the comfort of your current hometown or city. This is where removalist companies like DLM Removals come into play because they can be trusted with all aspects of removal work: organizing transportation, arranging for storage space (if renting a unit at a storage facility), and packing everything up securely to make it easier and safer for you and your removalists.
Getting the right Interstate Removalist Company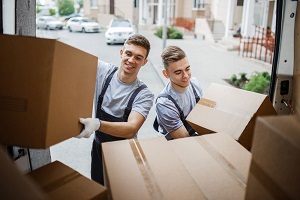 Moving house is hard if you are trying to do it all on your own. It's stressful, time consuming can cost a lot of money.
When you move interstate, the cost of your removal can quickly spiral out of control if you don't know how to manage it properly or have a removalist company that can assist you with the entire moving process. To save money and get a cheaper all round interstate removalist quote, try to minimize what you need moved. Go through what you have and decide what you can get rid of by either selling, donating, and giving it away.
DLM Removals has been providing quality removals services for over 25 years now and we are proud to be one of Australia's most trusted names in long distance moving services. We offer an entire range of packing, storage, and transporting solutions as well as professional furniture removalists who will make sure everything gets from point A to B without any problems along the way. Our removalists are fully trained and insured so you can rest assured that your belongings will arrive at their destination safely!
Advantages of using removalists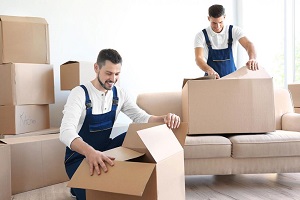 That the most difficult parts of removals are taken care of by people who know how that process should go. Removal companies like DLM Removals can provide short- and long-term storage facilities for all types of furniture and goods, which frees up your time. Removalists are insured for complete damage and ensure all your goods are transported carefully and efficiently.
Find out more by submitting a free quote request or calling us today. DLM Removals makes it their mission to provide a swift, effective interstate moving experience that is both reliable and cost effective.
Long distance moving services by removalist companies make moving easier and less stressful. There are several reasons why people use interstate removalists. Usually, it's because they don't have enough time or energy to get everything moved themselves. Even if you had enough time, there is a right way of moving long distance which include proper handling of furniture, loading, securing, and transporting various types of items to ensure the best outcome.
In the removalist industry, removalists are companies that provide moving services from one place to another. There are removalists in Australia for any type of move situation a person may want to make. If you have a lot of stuff and need something more than a couple removalists carrying items out of your home or moving an office, there is removalist company that can help do the job with ease.
Moving long distance can be done easily when hiring a removalist company because they will transport all your belongings onto trucks and drive them to wherever you want them moved to. This ensures safety and effectiveness at moving without constantly needing someone on hand to constantly drive back and forth between destinations. You just have everything arrive in one big load at where you are moving.
If you have requested a pre-packing service then our removalists will arrive at the pickup location and pack up all your belongings and take them to their trucks, our removalists will properly package everything so it gets there undamaged without any of your stuff breaking, no matter how many fragile items you may have. After that our interstate removalists then drives away with all your belongings on board, they unpack everything at where you are moving to. Our removalists will even arrange for all the heavier bulky items to be places in the right room or space of your new home or dwelling.
Our interstate removalists allow you to make multiple pickups and or drop off locations if needed. But that may add to the overall cost of the interstate move. trips before finally arriving at where you want to move if it's not far away.
DLM Removals and Storage removalists are very courteous when providing their long-distance moving services too because anything that needs moved, they take care of with respect even if it's an item you don't want them to move. They will check the inventory list and generally ask before moving something without permission first before doing it which won't damage your belongings or cause stress during the interstate removal process.
If you are looking into removal companies for whatever reason, there are many out there that can help no matter how big your move is or where in Australia you need to move to. Our removalists are truly one of the best removal companies for moving people around because they take every job seriously and know it's our reputation at stake. So, providing a streamline efficient interstate move with minimal stress to our customers is what we strive to achieve.
Finding removalist companies that are very effective at home removals, office removals or any type of removal can be found easily right now with a free interstate removalist quote through DLM Removals and Storage.
Preparing for Interstate Removalists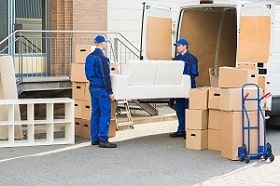 Preparing for our removalists is easy, just allow them access. There is no need to wait around all day long until removalists leave. Our removalists do not leave until all your goods are loaded carefully and secured on the truck. With the inventory list provided, our removalists will know what items need to be packed and loaded onto the truck.
Our interstate removalists are not known for damage or loss of items being moved. It is recommended you take out Removal Insurance Which you must pay an insurance company for as we are not licensed to provide removal insurance. It ensures that in case anything happens to your belongings during transit, you will be reimbursed.
Removal companies like DLM Removals can also provide you with pre-packing services if you run out of time preparing for moving day or just don't have the energy to start such a huge task as packing up everything by yourself (pre-packing is recommended). It saves time, money and physical effort. Also, having experienced removalists pack up for you means all your goods will be packed properly for the long-distance move.
DLM Removals removalists manage all aspects of the interstate moving process and removal chain of custody documentation requirements. This includes loading and unloading at your current home, packing up prior to removal and unpacking upon arrival at destination. Please note, that pre-packing services are not automatically included with your long-distance moves. So, if you wish to gain our special packing and unpacking services you will need to let us know.