Hiring the right Moving Company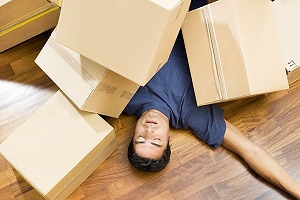 There is plenty that can go wrong when you hire the wrong moving company for your move. Even if you are considering hiring a truck and doing it yourself.
It can be one of the most difficult decisions you make while moving, and it's easy for people to procrastinate. But by not choosing a company early enough they're leaving themselves with little support on their big day!
A reputable mover will always have competitive rates so don't wait until the last minute when finding out that prices have gone up or service has been reduced because then there's nothing left but bad feelings from being let down.
While hiring a moving company for local or interstate removals is a significant decision, there are many things you can do to be sure the right move will be made.
The first step in hiring a removalist should always be a referral from someone you trust, as they have experienced their service and would know what to expect.
Another way of hiring an affordable mover is by asking friends and family members for recommendations of how they went hiring the best mover. If none of your contacts can provide you with any recommendations, then checking out online reviews can provide insight into hiring the right movers.
Start by making sure the company has insurance cover for complete damage. Many removalists and home movers will not be able to provide insurance on individual items as they are not licensed insurance service providers. But if the removalist has insurance, it will generally be for complete damage which can include flood, fire, rollover, anything where the entire load is damaged.
Another good place to start when you are looking for the right mover is what they specialize in. Some removalists are dedicated long-distance or interstate movers. Others are local or provide localized moving services.
Interstate moves: Interstate moves, or long-distance moves are generally moving over 200 kilometres. Hire an interstate removalist if you need to move home between states or territories, or even within the same state. Interstate removalists operate by handling, loading, and unloading all types of furniture and the transportation of goods over long distances and are the perfect choice for home or business relocations.
Make sure that the interstate movers have enough manpower and can explain roughly how your interstate move will take place. Another important thing is choosing an interstate mover or interstate removals company that regularly transports goods near or through both the pickup and delivery locations. The best interstate removalist prices will depend on the availability of services to the locations you require.
Local moves: Hiring a local moving company is the best way to achieve a move within a town or city. Local moves are generally moving within 200 kilometres. Hire a local mover if you need to move your furniture or other goods up to 200 kilometres. The removalist will load and unload your goods by hand into their truck and deliver them directly to your new home or business address. Local movers are like interstate removalists and should always provide careful handling, wrapping, lifting, loading, driving, and unloading. Many local movers will also provide pre-packing services for your convenience.
Moving Yourself: Hiring a truck and getting yourself moved with friends or family isn't the best option either. It is not recommended that you attempt to move interstate by yourself, especially if you are moving over long distances. This is because the question of what can go wrong increases manyfold when you move away from familiar surroundings and try to do everything by yourself or with inexperienced family and or friends. Not understanding how to load and secure various types of furniture for interstate moves is destined to fail with damages and even injury.
You can generally get away with a local move yourself by hiring a truck because your furniture and goods won't be in transit for that long.
Understanding what you need moved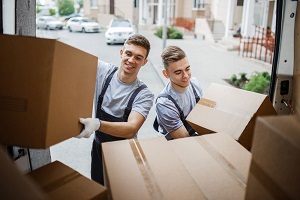 Decluttering: Getting rid of all these unnecessary items can be a lot easier than you think. A little decluttering never hurt anyone, and this will help get your new place started on the right foot and bring down the overall cost of your move whether it's local or interstate! For starters just remember that for every item in question ask yourself- do I use this often enough? If not, then don't take it with me when we move into our next home together because there's nothing worse than wasting space by taking up valuable real estate at rent prices today.
A little decluttering never hurt anyone, and this will help get your new place started on the right foot! For starters just remember that for every item in question ask yourself- do I use this often enough? If not, then don't take it with me when we move into our next home together because there's nothing worse than wasting space by taking up valuable real estate at rent prices today.
All at once: Another way to avoid the expensive and time-consuming task of moving is by doing it all at once, but many people make mistakes when packing. Not only does overpacking add more money into your budget for movers, but also causes even more work on your end with unpacking too!
Compare your Removalist Quotes in detail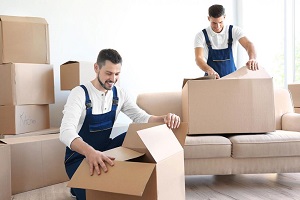 Mistakes happen when you don't ask for and compare moving quotes either that's from local or interstate moving companies. Some moving companies will perform an in-home or in-office estimate to give their customer an accurate quote, but this process can end up costing you move with the overall move. It's only generally required when a larger office needs to be relocated. Most removalist or moving quotes are provided online, you will need to establish a list or go through the online quote form to fill out what you have and what you want moved. Quotes are generally also non-obligatory. So, you shouldn't have to pay for getting a quote.
Tips and Recommendations
Packing Tip: Decide what you need to take with in the way of clothing, food and other essentials. Only pack items that are essential or can be replaced by friends/family when moving day arrives!
Packing Supplies: Make sure you have the right supplies for your move. If you request pre-packing services. We will provide it with our removalists along with ensuring all furniture can be securely moved from one home to another without any damage done along the way!
Clean Packing Process: To ensure a clean move, use white paper or butchers' paper which is better to pack your belongings. You'll also want to be sure and protect any surfaces from rubbing and friction as your goods are transported from A to B.
The little Things: Things like screws bolts, nuts, and other little tools you may need should all be put into little bags such as zip bag. You can never be too careful with your belongings. Keep zip lock bags handy for small objects like screws and nuts, so they don't get lost in the bottom of a bag!
Reinforcing Boxes: The different size boxes are for different things. A larger box should be packed with lighter items while small boxes should be packed with heavier items. You may want to reinforce a boxes strength with packing tape which will also help.
Labelling and Stickers: Clearly number and or label every moving box you pack. You can use a color code to designate the room destination for each carton (use a different marker colour or label for each room).
Label Items: Label items that won't be packed into boxes with stickers or colour codes. This will help the removalists determine what items are yours and what needs to be loaded on pickup and unloaded on delivery.
Box List: A list of items in boxes can help with inventory management by providing an easy way to keep track of all the goods you have in each box - just make sure not too get bogged down writing them all out!
What to pack first: Start by packing the belongings you use least (such as books, tools extra plates, cups, CDs and DVDs)
Room by Room: One way that people typically do this though? By working their packing room by room and keeping all packed boxes together for each section they work on; starting with the living area first then proceeding down through other rooms one at time until finishing up back where we started before beginning again if necessary (or just saving them).
Avoid over packing boxes: Pack boxes to without stuffing them too much or they will break on the edges. Sometimes you may need to reinforce them as mentioned earlier. This will help avoid any unnecessary damage during shipping and preserve its structural integrity, which is important for shipping company employees who unpack these shipments every day!
Filling empty spaces: When packing boxes, it can be difficult to fill a box completely. That's where tea towels, linen and other fabrics can come in handy. Not only do they protect items within the box, but they will also ensure that items won't move too much during transit.
Don't fill Wardrobes and cupboards: Don't fill your wardrobes, tall boys, bed sides with loose items. Doing so can cause the furniture to fall apart. Loose items should always carefully be packed into boxes.
Dismantle furniture items: Dismantling or carefully taking apart furniture items will help the moving process. It's usually a good idea if you have a more fragile piece of furniture. It's not an essential part of the moving process but semi dismantling could help avoid damages during transit.