Factors to Consider When Choosing a Removalist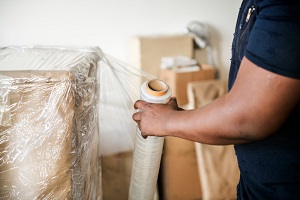 Moving is a daunting task, particularly when it comes to finding the right removalist to entrust with your valuable possessions. Choosing the wrong removalist can result in a costly and overwhelming experience. Luckily, there are steps you can take to find a reputable and trustworthy removalist. In this article, we will discuss the essential questions to ask before selecting a removalist, the importance of verifying a removalist's credentials, and how to compare removalist quotes. Additionally, we will explain how reading removalist reviews can be beneficial, provide tips for finding a reliable and trustworthy removalist, and discuss how to avoid removalist scams and fraudulent companies. We will also cover the role of insurance in selecting a removalist and how to check their track record and reputation. Finally, we will examine the advantages of hiring a local removalist for your move. Let's dive in!
Questions to Ask Before Hiring a Removalist
Moving to a new place can be an exciting adventure, but it can also be stressful and overwhelming, especially when it comes to transporting all your possessions to the new location. This is where a professional removalist can help you. A removalist can take the burden off your shoulders and transport your belongings safely and efficiently. However, not all removalists are created equal. Before hiring one, it's essential to ask the right questions to make sure you choose the right one for you.
1. What services do you offer, and are they within my budget?
It's essential to know what services the removalist can offer you. Some removalists may provide only local or interstate moves, others may provide vehicle transport with your move or you may have to request another quote to have your car or vehicle relocated. While most others offer packaging, transportation, unpacking, and sometimes even cleaning services. You need to determine which services you need and ensure that the removalist can offer them at a price within your budget. Sometimes its better to get different services from different providers such as having your goods relocated by a removalist and getting the cleaning done by a cleaning company.
2. Are you licensed and insured?
A reputable removalist must have a license and insurance coverage. You can ask for their license number and insurance policy details to verify their credentials. Having a licensed and insured removalist means that you'll be protected in case of any damages or accidents that may occur during the move. Many removalists have transit insurance and advise on getting a full risk insurance policy from an insurance company such as Carts Insurance.
3. What's the estimated cost, and how is it calculated?
Before signing any contract or booking in your move, you may want to know how the removalist calculates their fees and what the estimated cost is. You can ask for a breakdown of the costs, including the hourly or flat rate, packing materials, and any additional fees. This way, you can avoid any surprises or hidden fees after the move.
4. What's your experience and reputation in the industry?
Experience and reputation matter a lot when it comes to hiring a removalist. You can ask the removalist how long they've been in business, their experience with similar moves, and any references they can provide. You can also check their online reviews and ratings to see what other customers have to say about their service.
5. What's your process for handling damages or complaints?
Despite a removalist's best efforts, there may be damages or complaints during the move. It's crucial to know how the removalist handles such situations. You can ask if they have a process for filing a complaint or claim, how long it takes to resolve the issue, and the compensation available.
Whether you're moving across town or relocating overseas, hiring the right removalist for your needs is essential. Do some research and compare different companies to make sure that their services match both your budget and expectations before signing a contract - it'll save yourself stress in the long run! To get started on finding an ideal fit, ask pertinent questions such as: what experience do they have? What additional fees may come up during the process? Are there any guarantees regarding shipment times/quality of service etc.? Make sure you feel pleased with all answers provided by candidates before making a final decision... here's wishing you happy travels ahead!
How to Compare Removalist Quotes
1. Request Quotes from Different Removalists:
Taking the time to compare removalist quotes is a great way to save money on your move. To get an accurate appraisal, ensure you request quotes that cover identical services - don't risk being charged more by accidentally mixing and matching! Getting comparative numbers allows for easy comparisons so you can select the most cost-effective option.
2. Compare apples to apples:
When you receive removalist quotes, it is crucial to compare apples to apples. You cannot compare a quote that includes packing services with a quote that does not include packing. Ensure that similar services are included in each quote. Additionally, make sure that the quotes are broken down so that there are no hidden costs.
3. Services Covered:
Check for the services that are covered in the quote. Sometimes, removalists include hidden fees that are not mentioned in the quote. Make sure to ask them to mention all the items and services included in the quote so that you can avoid any surprises.
4. Check for Insurance Coverage:
As mentioned, Insurance is essential in case of any damage to your belongings during the move. Make sure that each removalist provides insurance coverage or advise if you require to cover individual items when they are being transported from A to B. If a removalist does not offer any type of insurance coverage, or advise on an all risk insurance policy then you should not consider them.
5. Reviews:
When it comes to choosing a removalist, reviews speak louder than words. Taking the time to research customer feedback is essential for finding out just what kind of service you can expect from each company. If past customers have shared negative experiences with a particular business, that's an indication they might not offer great quality - but if there are lots of glowing testimonials then you know those removals will be smooth sailing!
The Benefits of Reading Removalist Reviews
Reading removalist reviews can be a great tool for researching and choosing the right removalist for your specific needs. These reviews provide honest opinions about the services provided by different companies and can help you understand what to expect when you do business with them. Additionally, many removalists also use customer feedback from these reviews as a way of improving their services. By reading through these reviews, you are able to get insight into factors such as cost efficiency, professionalism, customer service, and overall success rates of the removalist. Ultimately, this can save you time and money in finding a reliable removalist to take care of your moving needs.
Tips for Finding a Reliable and Trustworthy Removalist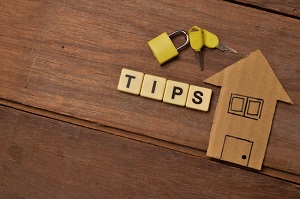 The best way to approach this task is to do your due diligence and research the company thoroughly. Start by asking for recommendations from friends and family, as they will have first-hand experience of the removalists they have used in the past. Once you have a list of companies, visit their website and read through reviews from previous customers. If a company has a gallery of photos showcasing their work, check those too. Make sure to get multiple quotes from each removalist so that you can compare not only price but also services offered and additional insurance packages required for your situation. Ask about the qualifications of the staff who'll be carrying out the move - like whether they are trained professionals - as well as what kind of truck and equipment will be used on the day. A professional removalist should always show up on time with all the necessary equipment needed to safely transport your possessions. Remembering these tips should help you find a dependable and honest removalist who will make your moving experience stress-free!
How to Avoid Removalist Scams and Fraudulent Companies
To protect yourself from being scammed, there are a few steps you should take to ensure the company is legitimate. Firstly, ensure the company has a valid ABN – this indicates that it is registered for GST, meaning it is operating legitimately. It may be worthwhile asking for references from other customers and doing your own research on review sites such as Trustpilot or ProductReview. Additionally, always get all quotes in written form so you have clarity on pricing, services included and payment terms. Lastly, make sure to double check the fine print of any contracts before signing them – if something doesn't seem right then find another provider. Taking these steps when selecting your removalist will provide peace of mind and safeguard against fraudulent companies or potential scams.
The Role of Insurance in Choosing a Removalist
When choosing a removalist company, it is important to consider the amount of insurance that they have. All removalist companies should have at least transit insurance; this will cover goods while in transit between locations in the event of fire, flood, or major damage. While this is an essential form of protection, you may also want to look into moving companies that offer additional coverage through an all risk policy. This type of policy will insure your goods against any loss or damage caused by an unforeseen event, giving you extra peace of mind when relocating your property. If a removalist company does not provide such policies, they should be able to provide advice on other places where you can purchase them. It is important to ensure that all of your possessions are protected during the move, so checking the insurances held by the removalist company is highly recommended!
How to Check a Removalist's Track Record and Reputation
Checking a removalist's track record and reputation is an essential part of any move. Doing this effectively will give you the best chance of hiring a reliable company that can deliver on its promises. Advice from friends or family who have used similar services in the past, as well as online reviews, are usually good places to start your search for feedback. It is always best to contact each removalist and ask questions about their services, fees, and insurance. This will help to build up a better picture of their expertise and styles of working. Taking the time to go through this process can relieve a lot of stress during the movement of your possessions across town or around the world.
The Advantages of Hiring a Local Removalist for Your Move
Moving can be a stressful and time-consuming task for anyone, so why not make things easier by hiring a removalist? There are many advantages to going local. By choosing a local removalist, you'll get expert knowledge of your area, the roads and shortcuts that will allow them to safely and quickly transport your items. Additionally, they will be more familiar with the most efficient unpacking and loading locations in order to maximize space and minimize risk of damage. Furthermore, those based nearby may offer extra services such as cleaning or packing assistance, which could prove invaluable when it comes to busy moving schedules. All in all, if you are looking for an efficient move then hiring a local removalist is definitely worth considering.