Hiring the right Moving Company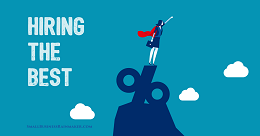 Getting a furniture transportation company to move furniture and other goods is the safest way to move. When you consider the time and effort that goes into careful handling, lifting, loading and transporting all types of furniture takes. It's not hard to see why a furniture transportation company is what everyone needs when relocating furniture of all shapes and sizes. Furniture companies hire furniture transportation companies to delivery furniture to their customers. Some have their own departments of trained furniture handlers to get the job done. Lifting, loading, securing, unloading and more.
DLM Removals are one such furniture transportation company. Decades of experience handling customers needs and wants makes us a trusted and reliable furniture transport company. When you want to get furniture such as lounges, dining tables, beds, ensembles, pool tables, pianos moved interstate from one location to another. It's best to leave it up to a dedicated furniture transporting company.
Whether it's an entire house full of furniture you need transported. Or a few flat packs you need relocated from A to B. There is one thing you can be certain of and that hiring a furniture transportation company is best suited for the job. Local, interstate, intrastate or overseas. There processes are different but similar in every scenario. Local furniture transport generally means a it can picked up and delivered the same day. Interstate furniture transport generally means getting furniture transported past state and or territory lines. So, moving from Queensland to New South Wales for example. Intrastate furniture transport is where you get furniture goods transported within the same state or territory.
What is a Furniture Transport Company?
Furniture transport companies like DLM Removals pride themselves on being able to delivery quality moving services from A to B. DLM Removals provide interstate and intrastate furniture transport throughout Australia and throughout Queensland. For example, getting furniture and goods transported from Brisbane to Cairns or Cairns to Sunshine Coast would be considered an intrastate move. Generally, we see many people request furniture transport for home moves. So, if you are moving home from one town or city to another either within the same state or to another state or territory. All the furniture handling is done by experienced removalists. Trained to lift, load, and secure all types of goods for long haulage or even local moves.
Furniture Transport Companies can also be known as removalists, movers or backloading removalists. It all falls under the professional of relocating furniture and other goods such as boxes and heavier items such as pianos, pool tables, gym equipment, office equipment and more. It's better to hire a furniture transportation company if you have little to no experience on how to handle furniture and or drive a truck. Sometimes a move can require a large truck, other times a smaller truck will suffice, and the furniture transport company will assess and allocate the right truck for the job once a quote request has been received.
Best Furniture Transport Companies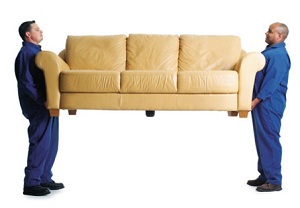 Finding the best furniture transport company will depend on what your furniture transportation needs are. Do you require packing services? Do you need a local furniture transport service? Do you need a long-distance furniture transport service within the same state or territory? Do you need an interstate furniture transport service to and from another state or territory? The best way to find the right moving company is by doing some research online. So, finding the best suited furniture transportation company will depend on the furniture transportation requirements you need. Let's say you are moving home from one state or territory to another. The best suited company would be an interstate furniture transport company that usually provides home moving service long distances between the pickup town or city to the delivery town or city. DLM Removals provides interstate removalists to and from Queensland, New South Wales, Victoria, South Australia, Tasmania, the Northern Territory, Western Australia and the Australian Capital Territory. We also generally only always provide interstate home moving services which means we can accommodate your home move with pre-packing services and even vehicle transportation. Another thing to consider is whether you need multiple pickup and or delivery locations. For example, if you are moving home from Sydney and your sister who lives on block away is also moving from Sydney. It may be possibly to get both moves done in the one with our interstate long distance multiple pickup and or drop of furniture transport service.
Interstate Furniture Transport Services
Interstate furniture transportation service are good for moving from one state or territory to another. For example if you need furniture transported from Sydney to Brisbane. Then hiring an interstate furniture transport company should be able to meet all your moving needs. Interstate furniture transport or removalist companies understand the long distance furniture will need to be transported. There are certain ways of loading and securing furniture for long distance moves. Such as dismantling some fragile items that will transit more safely if dismantled. DLM Removals specialises in long distance or interstate furniture transport. Providing pre-packing, dismantling and assembling services if required. With heavier bulky items also being able to be transported such as pool tables, pianos and more.
Local Furniture Transport Services
Local furniture transport services are good for moving locally. Whether you have bought a new lounge and need it delivered within the same town or city or if you would like to move home just a few suburbs away. Local moving companies provide local furniture transport services that are usually done within the same day and cost based on an hourly basis. DLM Removals provide local furniture moving services throughout Southeast Queensland which includes Brisbane greater region, the Gold Coast, Toowoomba, Sunshine Coast and the entire Moreton bay region.
FAQS About Furniture Transportation Companies
Q: Can I move home with a furniture transport company?
A: Yes, the simple answer to this questions that you can hire a furniture transport company to move home or relocate some home furniture and goods. Otherwise known as removalists or a furniture moving company.
Q: What furniture transportation company would suit my needs?
A: If you are moving home, you should find an experienced home furniture moving company. If you are relocating your business, warehouse, or office. There are some dedicated business moving company that will be able to provide more than average service for moving your business.
Q: Can I get backloads with a furniture transport company?
A: Generally yes, most furniture transport companies also provide backload removals or share load moves. Which helps them fill the space as their trucks head back from another furniture transport service.
Q: How much do furniture transportation companies charge?
A: The cost of your furniture transport will depend on the amount of goods you need moved. Where you need them pickup and delivered to and if you require additional services such as packing and unpacking services.
Q: Are furniture transportation companies better for moving an office or business?
A: yes, here are plenty of furniture transportation companies out there that will be the best choice to move your office, business or warehouse.