Moving Services for Brisbane
Moving locally, intrastate or interstate? Need a Brisbane based moving company to help you relocate all your home furniture and goods? Perhaps you need a Brisbane moving service to relocate your business office and or warehouse?
What Makes Us the Best Brisbane Removalists?
Unlike most other Brisbane removal companies who charge and arm and a leg to move some goods. DLM Removals has regular local, interstate and intrastate moving service from Brisbane to most towns and cities across Australia. That means providing cost-effective moving services if something we provide all year round, year in, year out! Need pre-packing services? We get this question asked often "Can I get pre-packing or packing materials from you?" The answer is yes! We have a full packing and moving materials department within our Brisbane office.
Whether you need furniture movers, local movers, interstate movers or backloaders we can provide them all! We offer cost-effective moving solutions to most towns and cities across Australia at surprisingly low costs for the Brisbane moving industry. Please feel free to look through some of our previous removalist reviews from happy clients who used DLM Removals on their move from Brisbane to other states in Australia or intrastate moves around greater Brisbane area.
For decades, DLM Removals has provide home moving services from Brisbane to other locations in Queensland such as Cairns, Townsville, Bundaberg, Rockhampton and more. We have also provided moving services from Brisbane to New South Wales including Sydney, Newcastle, Coffs Harbour, Gosford, Central Coast greater region, Wollongong and more inland to places such as Dubbo and Tamworth and Broken Hill. We also provide moving service to Victoria including Brisbane to Melbourne, Geelong, Ballarat, Bendigo and more. Or Brisbane to Adelaide, Brisbane to Hobart, Brisbane to Perth, Brisbane to Darwin or anywhere else within our beautiful country!
Both regional and metropolitan areas are services by our Brisbane moving service solutions. We are one of the few Brisbane removal companies who can provide efficient moving services to Toowoomba, Gold Coast, Sunshine Coast, Ipswich and more!
We have provided our Brisbane moving company service to these towns and cities for over 2 decades making us the most trusted Brisbane removalist around! Our team of movers are very experienced in relocating people's belongings into storage or onto their new home.
If you need some self-storage solutions, we can help you find the right storage units within our warehouse facilities with easy loading access so feel free to ask about this when contacting our friendly team. Most remote areas such as Mt Isa or Longreach also serviced by DLM Removals thanks to Australia's vast road network system!
How to find the right Brisbane Moving Service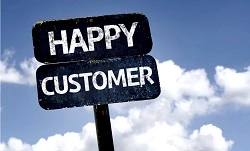 There are several things to consider when looking for the right Brisbane moving service. Are you moving interstate from Brisbane? Are you moving locally within the greater region of Brisbane? Are you moving intrastate within Queensland from Brisbane? Do you need storage services? Do you need pre-packing services with your Brisbane moving service? Are you looking for a Brisbane backloading removal service to another town or city in Australia?
Once you know the answer to all these questions it's time to start looking for the right moving company. There are lots of moving company website online, some are real moving companies while others are moving service providers where they will help you find the best quote based on all your moving needs.
We recommend obtaining several Brisbane moving service quotes from multiple Brisbane moving companies. Some moving companies will who regularly transport furniture and other goods along the east coast will be more affordable and reliable than moving companies that provide moving services from Brisbane to country Queensland or Brisbane to country New South Wales.
Hiring a Brisbane Moving Company for your move
Once you have obtained several quotes from various moving companies its time to book the right Brisbane removalist for your relocation needs. You will need to read through each quote and select a moving company that provides everything you need at a price that is within your budget. For example, if you require storage facilities speak with a few Brisbane removalists who offer these services as it may be cheaper to use their pre-packing services rather than pay for self-storage from another provider or store your items yourself at a friend of family's place.
Most Brisbane moving company offers interstate movers from Brisbane which means they should be able to provide local moves within Brisbane but sometimes that's not the case. So, if you need to move within the greater region of Brisbane then hiring a local moving company will help you move locally. Interstate moves are where you will be moving across state or territory border lines. And intrastate moves are where you will be moving within the same state or territory.
Pre-packing Tips before the Brisbane Moving Service
If you are packing all your own goods, you'll need to get a little understanding of how to pack boxes properly to avoid breakages of goods and the boxes from splitting and everything falling out.
Certain boxes are designed for certain things. Larger boxes are designed for lighter items such as linen. Smaller boxes are designed for heavier items such as books. Start by assessing what you have and get an idea of how much boxes and box types you will need.
Make sure you pack your boxes properly. Put all items in the box before you tape it up and seal it. Untidy boxes will only lead to problems when trying to unpack at your new place.
Buy more boxes than what you need so you don't have to go back out for more. You'll also need to buy some bubble wrap if you are packing glassware, mirrors, or delicate items.
Bubble wrap, butchers' paper or old newspaper is good to wrap kitchen ware that could easily break.
Pack your things as soon as possible, even if you are waiting for quotes from removal companies. The earlier you pack the easier it will be to assess how many boxes you will need to add to the inventory list for your quote.
Some removalists appreciate that you dismantle furniture to make furniture and other goods easier to move. Don't dismantle furniture items if it becomes flimsy and easily breakable though. Just remember that its not your job to do that but if you think it will help then maybe you should!
Summary of Brisbane Moving Services
So, we hope this has helped you with deciding on whether a Brisbane moving company is the best method for your move. It is important to know the difference between moving services in Brisbane and moving companies that offer Brisbane removalists. And how much it might cost you to move depending on your location, goods, or items.
PROS of Hiring a Brisbane Moving Company
- Brisbane movers are experienced in packing and transporting all types of goods for you throughout Queensland
- If you hire professional Brisbane movers then they will do everything possible to make sure your items reach their destination safely.
CONS of Hiring a Brisbane Moving Company
- The price you pay for hiring a removal company in Brisbane will be slightly higher than hiring someone local who can transport your things because they charge by the hour whereas removal companies don't.