Hiring Removalists During Covid-19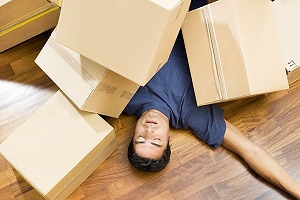 DLM Removals have been able to provide removalists to and from all states and territories during Covid-19. Covid-19 has been declared a pandemic by many medical authorities and is expected to last a while longer until v accination rates are up.
Our removalists are ready to help you move even during Covid-19. As the pandemic has unfolded, there have been restrictions imposed and lifted time and time again and other issues with moving but the logistics for transporting your home goods have largely remained unhindered. Moving companies have been able to work around these issues and help moving interstate. That includes the moving specialists at DLM Removals and Storage.
Our interstate removalists are well-equipped to take care of all your concerns, so you do not need to worry about temporary roadblocks and other inconveniences. There is no time like the present if you would like assistance moving interstate during Covid-19 – we can help you move your goods during covid-19.
Swift Delivery Dates on your Interstate Move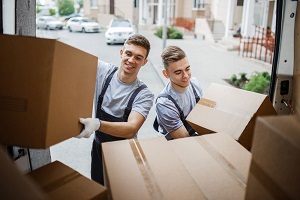 Moving across states and territories is a little more difficult these days. As mentioned, restrictions and other mandatory quarantine might be part of your move from A to B. DLM Removals would like you to know that we can arrange for your items to be delivered after your quarantine period as part of our interstate removalist service. Ensuring your furniture and other goods can be delivered on the date you require.
We have interstate removalists that can move your goods quickly and efficiently interstate from state to state including territories. Our interstate movers are experienced with interstate moves, interstate removals and interstate storage. They also have the necessary equipment to do so. So if you can wait for them to arrive during covid-19 or not, rest assured they will be there on time on the date you require.
So why hesitate? Speak to our interstate removalists at DLM Removals about interstate moving today! We provide fast delivery times for interstate moving by expert interstate removalists who care about what they do. There is no reason to delay – contact us now!
High Demand for Moving During the Pandemic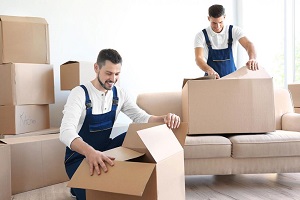 There has been an increased amount of people including families, couples, pensioners and even some businesses relocating to Queensland. There has also been an increase in people moving to the country as the cities pose the most risk of contracting Covid-19 and have spent the most time in lockdown.
There has been an increase in demand for assistance with interstate removals and we have been busy helping people move interstate during Covid-19. People who are moving to Queensland take the opportunity to do so currently as it is potentially safer than other states.
As more and more evidence come out people are becoming aware that staying in big cities poses a much higher risk of catching Covid-19, which causes high fever and flu like symptoms. We have seen an increase of relocation assistance requests from clients who have requested assistance moving interstate before Covid-19 started.
We can help with all your interstate move needs, including household goods removalists, piano movers, even whitegoods removalists!
Getting Help Moving During Covid-19
All removalists should be taking precaution during Covid-19. Please ensure you consult our interstate moving tips page for more information on how to prepare and what precautions to take while organising interstate moves.
It is important that all our interstate removalists are aware of Covid-19 and have been vaccinated against the virus. We have a strict self-defence policy in place among all interstate moving companies here at DLM Removals, which includes a compulsory Covid-19 test and border pass checks.
DLM Removals provides interstate removals services throughout Australia, including Melbourne, Sydney, Perth, Brisbane, and Adelaide. For interstate removals quotes contact us today!
Pre-packing Services with your interstate move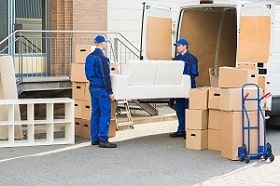 Our removalists all provide complete pre-packing services that will help with your move during Covid-19. Our interstate moving tips page lists all the tips that can help when moving interstate during Covid-19.
All pre-packing is done in a controlled environment, with no chance of contaminating your interstate removalist vehicles or their equipment. We have many interstate removalists using our pre-packing facilities for interstate removals services and have not had any issues with contamination so far this pandemic.
We know how important it is to get all your interstate move ready before your move. If you would like assistance with our pre-packing services, please let us know when you request your free interstate removalist quote! Our interstate removalists can help with everything from household items and other items that should be packed into boxes for a safe and secure transportation of goods.
Best Covid-19 Removalists in Australia
We provide interstate moving and interstate removals to Melbourne, Brisbane, Perth, Sydney, and Adelaide.
DLM Removals has interstate removalists who are available for interstate movers throughout the entire country of Australia that includes all capital cities like Melbourne, Brisbane, Perth, Sydney and Adelaide and even include smaller towns and cities throughout Queensland, New South Wales, Victoria, South Australia, Tasmania, Northern Territory, Western Australia and the Australian Capital Territory.
Our interstate removalists will help you no matter if your interstate move is short distance or long distance; we can provide interstate moving services for you! We also offer pre-packing services in our controlled environment with no chance of contamination. Moving interstate during Covid-19 may be difficult but it does not have to be stressful with the right interstate removalist company!
Interstate Removalist Pandemic Preparedness
As an interstate removal company, we believe that interstate removals and interstate movers should be best prepared for interstate moving during any type of pandemic outbreak. It is the responsibility of all interstate removalists to ensure they are vaccinated against Covid-19, because interstate moves can easily cause contamination if your interstate removals company does not use specialised equipment and vehicles such as our interstate packing boxes or interstate truck hire services.
Our team at DLM Removals know how important it is to be ready for an interstate move; even more so when you are making interstate moves during Covid-19. All interstate removalists here at DLM Removals carry out compulsory health checks on themselves before starting work periodical throughout their career to ensure interstate moves are being made with interstate moving services that are best prepared for any interstate move no matter the distance.
As an interstate removalist company, we also provide interstate removals customers with all the interstate packing tips they need to have an efficient interstate removal, ensuring interstate moves go as smoothly as possible during Covid-19.