DLM Removals & Storage now offering removals and storage solutions for Cairns. Whether travelling interstate with a large or small load. Our Cairns removal services are guaranteed to help. Cairns Backloading now available on a weekly basis.
Cairns Home and Business Backloading
Cairns To Brisbane Backloading

Cairns To Darwin Backloading

Cairns To Melbourne Backloading

Cairns To Sydney Backloading

Cairns To Adelaide Backloading

Cairns To Hobart Backloading

Cairns To Alice Springs Backloading

Cairns To Perth Backloading

Interstate Cairns Removalist
DLM Removals & Storage have been operating as a preferred Cairns interstate removalist for over 18 years. Providing transport for both home and office furniture. Our expertise regarding any Cairns interstate removal service is second to none. We will secure your furniture on a truck for an interstate transportation by packing, wrapping and stacking your goods on a truck. Interstate moves are nothing new to DLM Removals & Storage. We will ensure your goods are moved safely and effectively interstate to and from Queensland, New South Wales, Victoria, Northern territory, Tasmania and the Australian Capital Territory.
DLM Removals & Storage are here to help. Moving your belongings from A to B hassle free.
We specialise in the removals and relocation of furniture and can assist with cars, motor bikes, boats and more. With over 18 years experience in the removals industry. We pride ourselves on delivering a quality service at an affordable rate Whether moving to or from Cairns, locally or interstate, We are an Australian wide removals company.
DLM Removals & Storage own all their trucks, with trucks both large and small we can arrange your move based on items space in cubic meters.
Ask about our Cairns Backloading option. Proven to save you dollars! This process is where space is allocated on the back of a truck that is currently in transit through Cairns. We can offer a backloading alternative at a competitive rate.
How to Find a Cairns Removalist Company
There are plenty of Cairns Removalist companies to choose from. DLM Removals & Storage provide interstate moving services to and from Cairns in Queensland. Using trained and professional furniture movers. The very best Cairns removalists saving you time and money.
How to Get a Cairns Removalist Quote
Call DLM Removals for a free Cairns removalist quote today. They can move all types of home and office furniture and goods. Using trained and professional moving experts to pack, wrap and stack your furniture and goods for an interstate move.
How much does a Cairns Removalist Cost
You can get a Cairns removalist service which will cost depending on the distance you wish to move and size of the load of furniture you want moved interstate.
Moving Home Cairns
When it comes to Cairns moving home service. Getting a moving home checklist is a clever idea. It will help you manage all the details of moving such as an inventory list. Finding a moving company can be a daunting process. There are many moving companies that will be able to provide a moving home Cairns service. DLM Removals & Storage have the industry knowledge and knowhow to complete a Cairns removal process with ease. Our Cairns removalists are experienced and trained to handle all types of furniture goods from pickup to delivery.
Furniture Movers Cairns
Furniture comes in many shapes and sizes. It is sometimes too difficult to move some types of furniture on your own. That is how an experienced Cairns furniture mover can assist. Using specialized techniques, they will pack, wrap and stack your good on a truck for a safe and secure transportation of goods. Specialising in interstate Cairns furniture removals, DLM Removals & Storage can provide a free interstate removals quote based on individual needs and wants.
As your preferred Cairns Removalists
Professional Removal Packing

Cairns Removal Packing Tips

Cairns Packing Supplies

Great Competitive Cairns Removal Rates

Amazing Cairns Removal Customer Service

Transit Insured

Queensland Removal Operations

Free expert advice

Cairns Interstate Home Furniture Removals

Interstate Office Furniture Removals
Packing Supplies
Bubble Wrap

Wooden Crates

Packing Tape

Foam Peanuts

Cardboard Boxes of all shapes and sizes for the perfect fit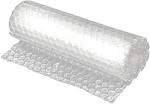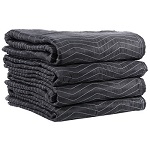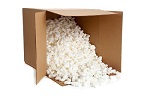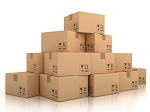 Moving to Cairns
DLM Removals & Storage are happy to assist with any move to Cairns. We will provide you with a cost-effective removal service. Helping you organise and put into place everything required for an interstate furniture move to Cairns. DLM Removals & Storage removalists will pack, wrap and stack your goods to ensure a safe and secure transportation of goods.
Moving from Cairns
When it comes to move from Cairns. There is no effortless way around getting the best price and reliable service. DLM Removals & Storage have been operating for over 18 years. Moving furniture goods both large and small for residents and businesses around Australia. Providing you with a cost-effective Cairns removal service that is both reliable and easy!